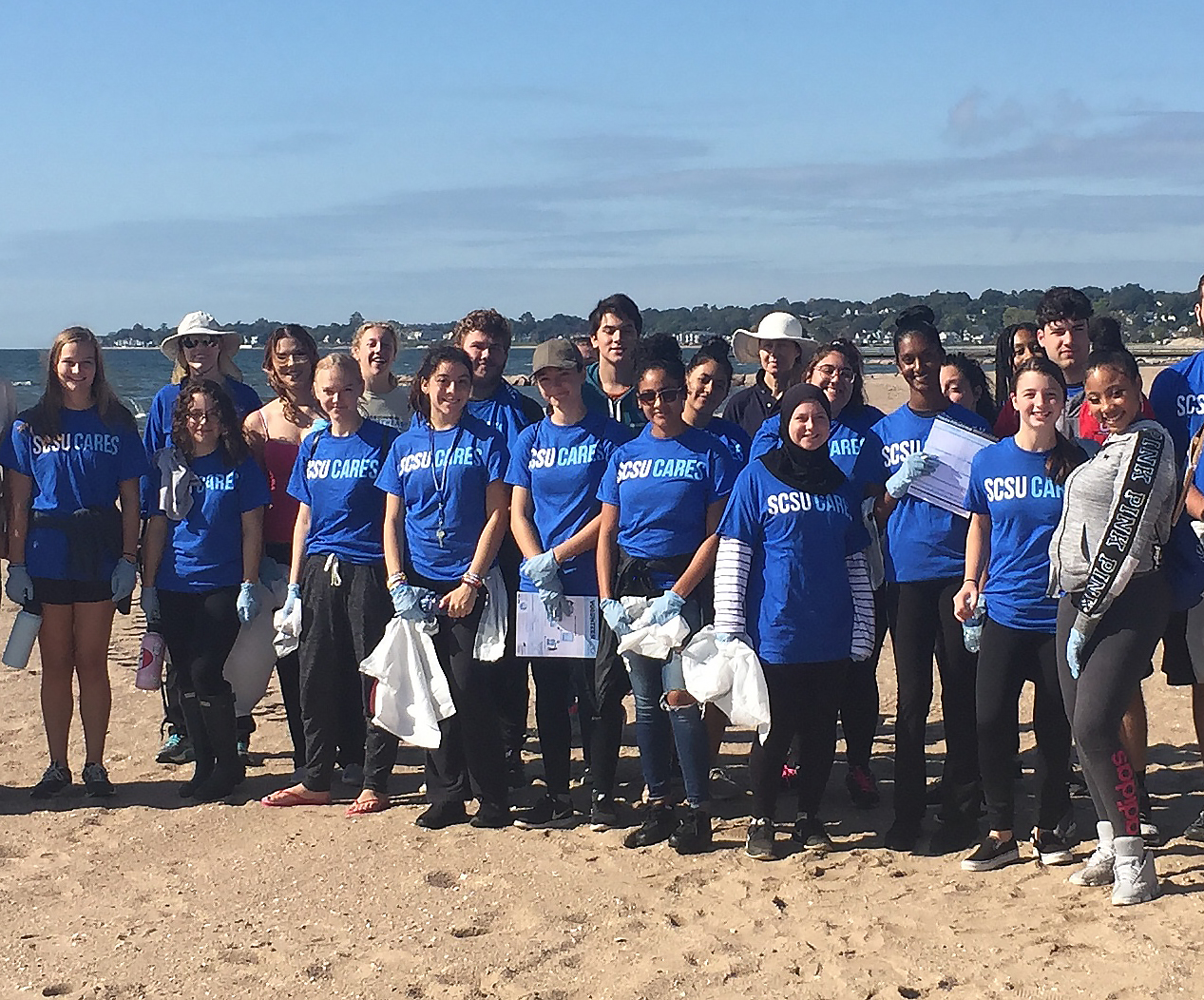 JOIN A COASTAL CLEANUP TEAM
Join a Coastal Cleanup Team
2021
2021
Be part of a 2022 International Coastal Cleanup crew.
Cleaning garbage from our shorelines and riverbanks is a great way to reduce the marine debris choking our oceans.
Save the Sound is the Connecticut coordinator for Ocean Conservancy's annual International Coastal Cleanup, the largest volunteer effort of its kind. Every September for more than 30 years, ICC has motivated over 11.5 million people around the world to pick up over 210 million pounds of trash from nearly 390,000 miles of shoreline. Thanks to the hard work of volunteers just like you, the International Coastal Cleanup is a success year after year.
To join the International Coastal Cleanup in New York contact the American Littoral Society.
This year, Save the Sound is committed to keeping you safe while keeping our rivers and beaches trash-free.
Gloves will be provided at each cleanup site, but participants are required to bring and wear their own masks in order to participate. Anyone not wearing a mask will not be allowed to participate in the cleanup.
Are you concerned with the state of our environment? Want to do your part to preserve our coastlines?
If you are not comfortable participating in an in-person cleanup event, register for our virtual cleanup option!
Contact Annalisa Paltauf at apaltauf@savethesound.org with any questions.
Please register as early as possible, so that we can keep you up-to-date with any public health guidelines.