Why We Love Long Island Sound
Long Island Sound is an estuary—where fresh and saltwater mingle, one of the most productive types of ecosystems on Earth— located between the southern shore of Connecticut and the north shore of Long Island, New York. It is influenced by the tides, with a large exchange with ocean water in the east and minor exchange with New York Harbor in the west. It has an average depth of 60 feet (20 meters) and a maximum depth of over 300 feet (100 meters).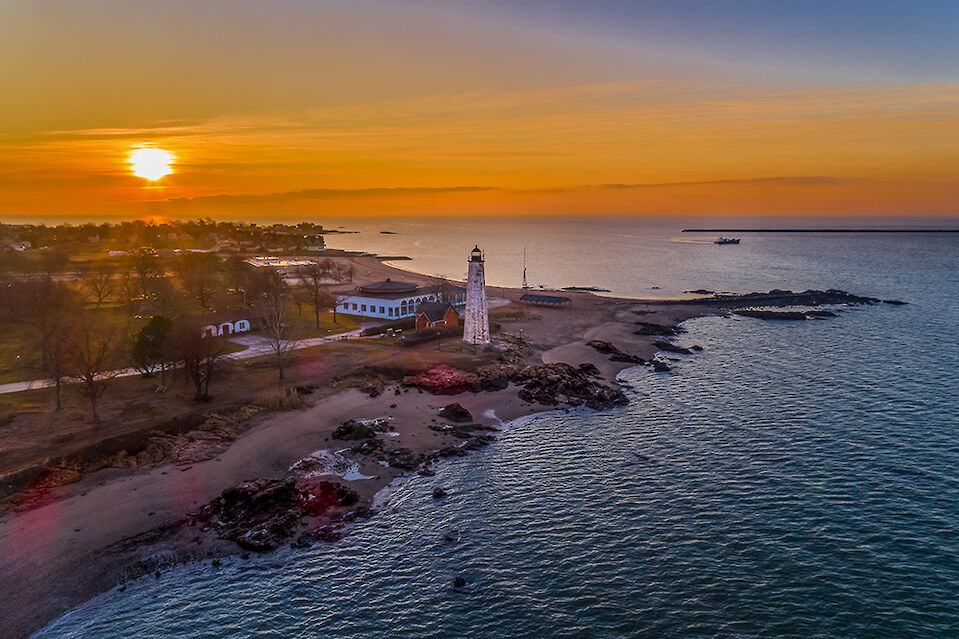 The Sound is home to countless marine species including 170 known species of fish, as well as sea turtles, seals, whales, and dozens of species of migratory birds. It plays a significant role in the region's economy, providing approximately 200,000 jobs and ecosystem services valued at between $17 billion and $37 billion a year. Millions of people enjoy the Sound's fresh fish and shellfish year-round, and more than 220 beaches every summer.
Clean water is at the center of Long Island Sound's productivity. Reducing pollution, protecting and restoring habitats, and increasing our resiliency to climate change by protecting our coastal lands will safeguard and increase the value of this important resource for generations to come.