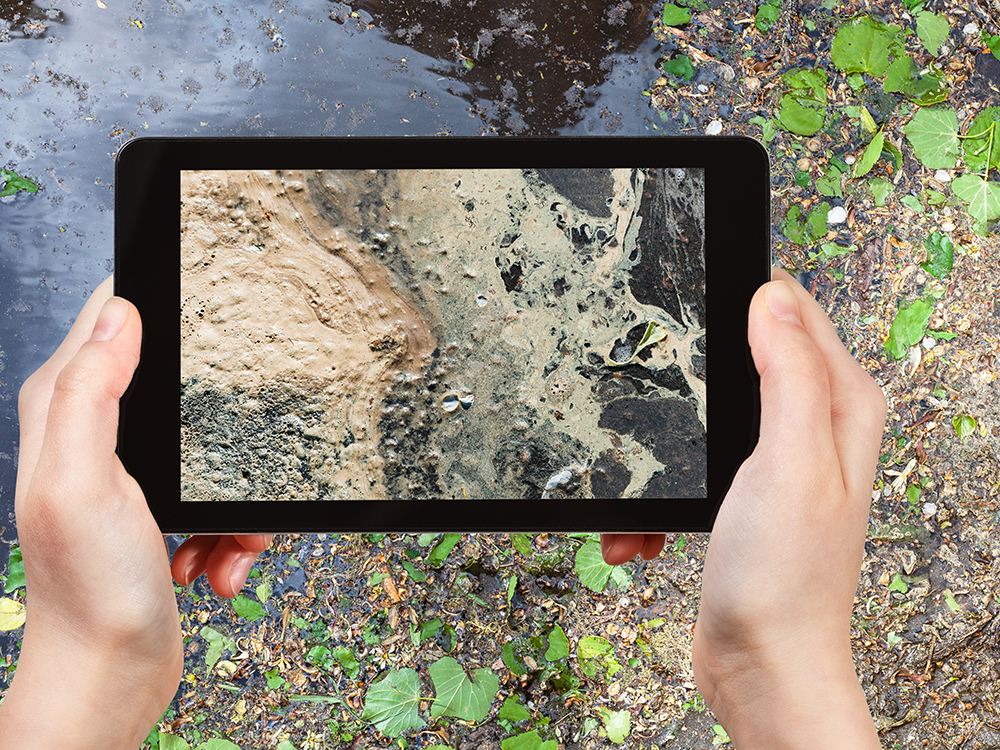 REPORT POLLUTION
See something? Take a picture or video and say something!
You can be the eyes, ears, and nose for your waterways, finding and stopping water pollution! If you see someone engaged in illegal dumping (of trash, household chemicals, etc.), call local law enforcement and report the activity to the police immediately. Law enforcement should come to stop the dumping and issue appropriate tickets or summons.
Don't delay—please submit the report as soon as possible. When you send your report, our team of investigators will confirm the report, share it with the appropriate authorities, and follow up until it's properly addressed.
Check here to learn what to look for.
Submit a report to info@savethesound.org.